As October ends, so does our latest raccoon trapping session. It did not feel much like Fall, with humidity reaching 95% and temperatures similar to July. However, this does not seem to bother the raccoons! Normally we are lucky to get one recapture, but this time we had four from previous sessions! Additionally, we caught one of our new raccoons, Golgoth 41, three nights in a row. Our smallest raccoon yet, Furrito, was handled at only 1.58 kg (3.4 lbs).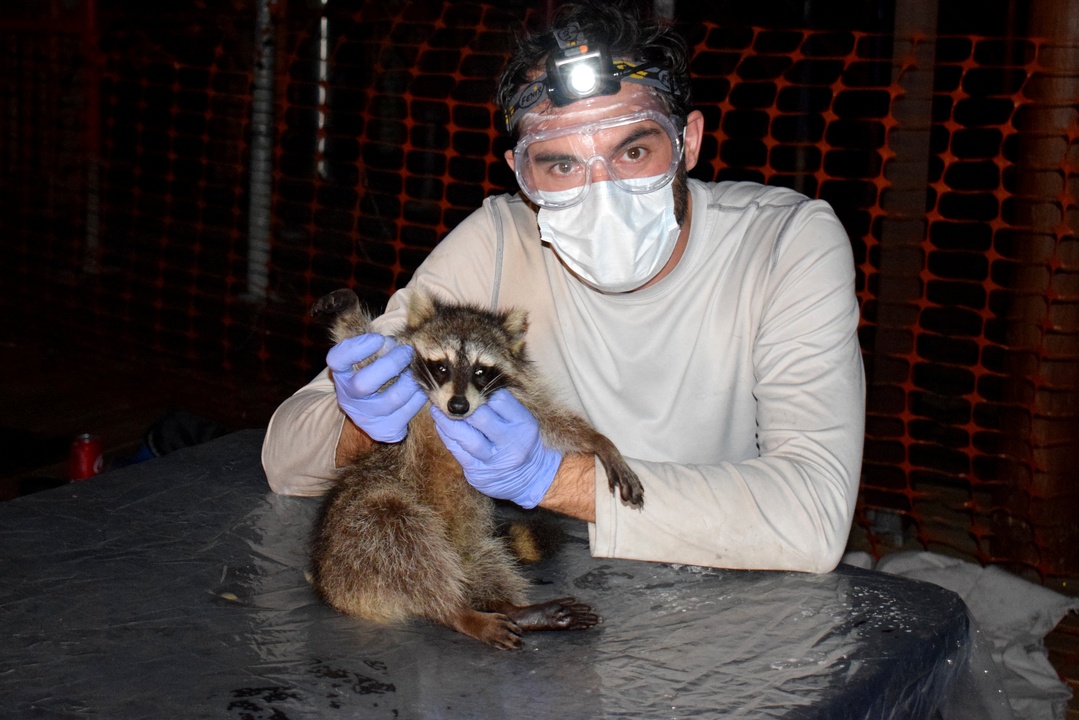 Our smallest raccoon, TTP-043, alias Furrito.
We have almost reached the milestone of 50 individual raccoons in Tree Tops Park, ending the last night with TTP-048. Our last raccoon, Smaug, was also deployed with our newest Telemetry Solutions collar. The two raccoons from July, Gonta and Popeye, still have their collars.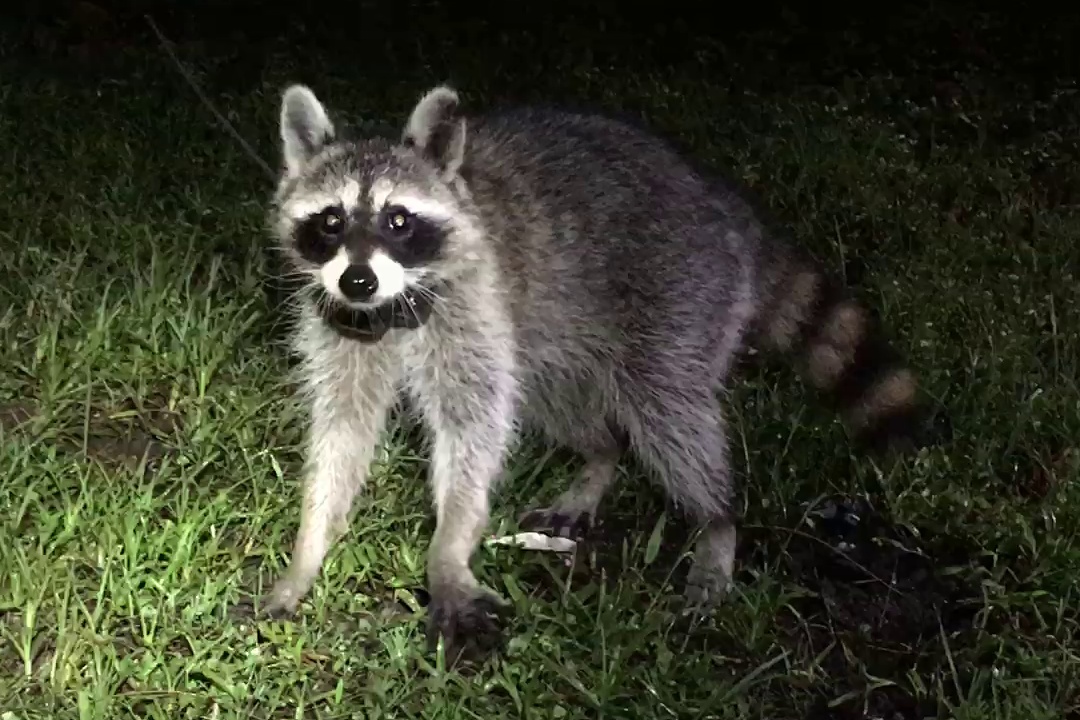 TTP-048, alias Smaug, with a new GPS collar.
It was not only the raccoons that were active, we also captured 22 opossums, that were released immediately! Armadillos (maybe the same one over and over again?) were also seen, but never caught. Eastern screech owls were active. Less desirable species were present as well: The highly invasive Cuban treefrogs, cane toads, and tokay geckos were seen frequently.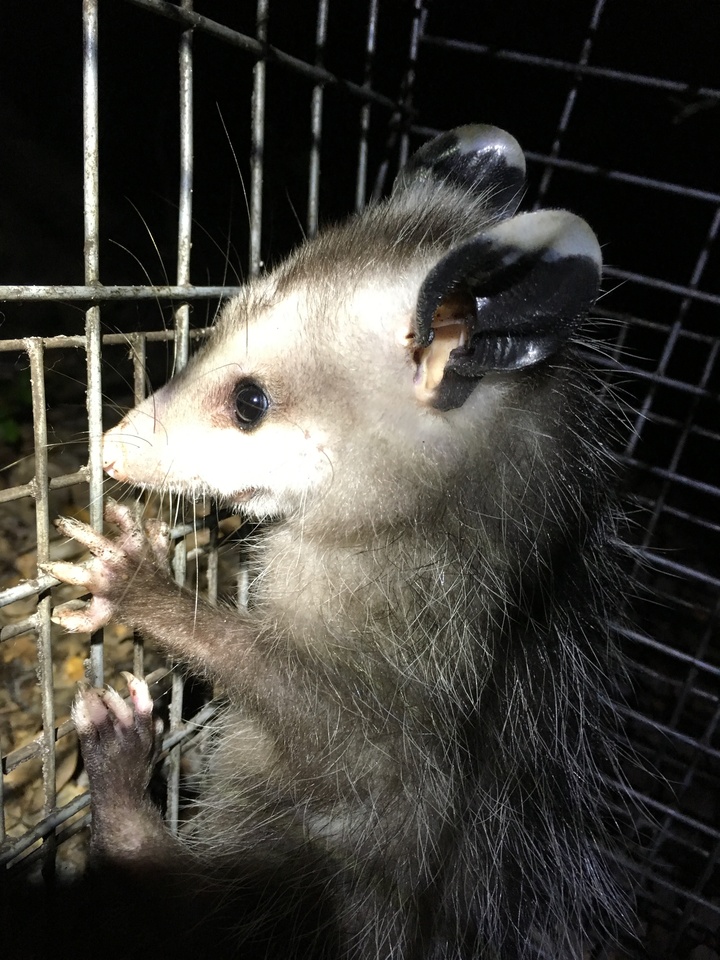 A young Virginia opossum just before release.
This is our fourth raccoon session. We have now handled almost 50 raccoons and have genetic samples from all of them. We have also successfully deployed six GPS collars, and plan on three more in January. This trapping session was the smoothest so far, with no late morning raccoons or sudden thunderstorms. We did get two flat tires, but at least that was as we were returning our truck. We will see if January goes as well!