Raccoon season is over! This was a very successful trapping week! We caught 18 raccoons, including two recaptures. We caught one huge raccoon who weighed 10.51 kg (23 lbs), and one juvenile who was only 1.85 kg (4 lbs)! Surprisingly, males were very shy this time: We handled nine females and three males! The other six raccoons were only handled in traps, where we could see if they were previously marked, and weigh them.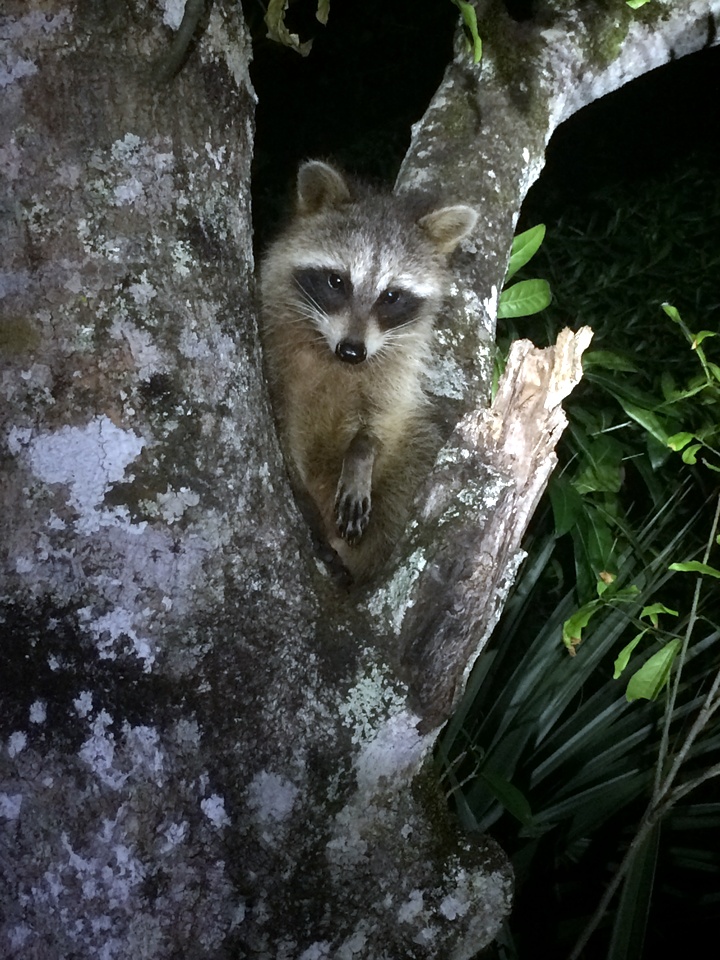 In a new personal best for us, we directly handled four raccoons in one night (many thanks go to Christopher Smith for his support!). We were also more successful in drawing blood, although this is still the hardest part. Three raccoons were fitted with a new GPS collar from Telemetry Solutions.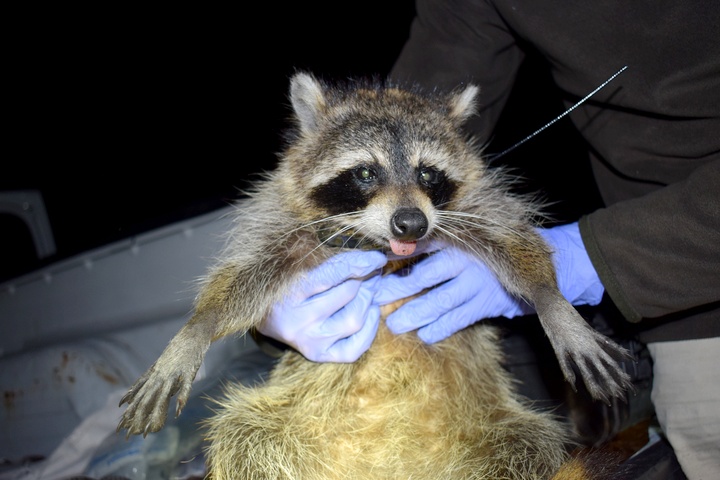 We caught several Virginia opossums that were immediately released, and saw many armadillos in the park. Each night we could hear a peacock calling from a nearby neighborhood.
Soon we will begin to collaborate with the University of Georgia and the South Florida Wildlife Center on research of raccoon diseases. We are also beginning to gather samples from roadkilled raccoons.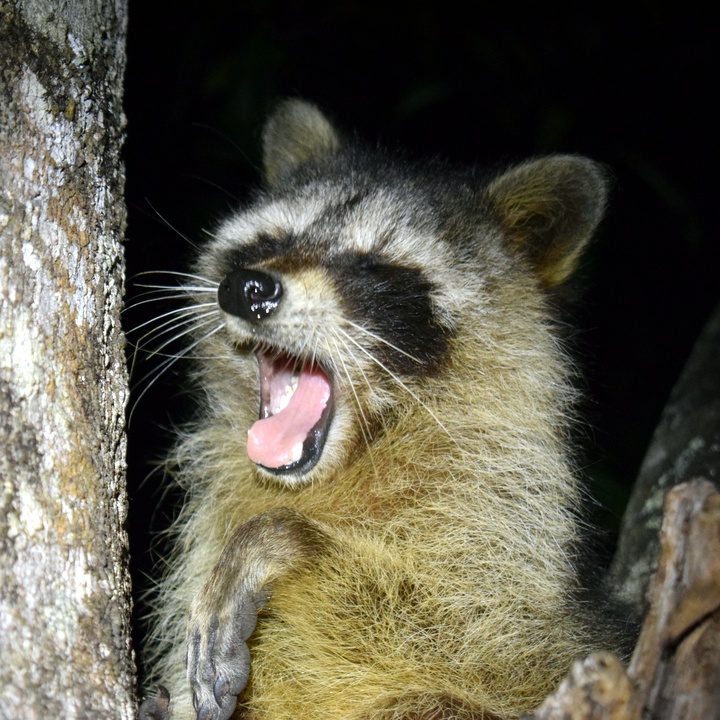 We expect that the GPS data will show the raccoons mostly staying in the park, but with raccoons, you never know!