The July raccoon session is over! We captured 13 raccoons, six males, six females and one we did not have time to handle. Light Sleeper was a recapture from April who has grown, but is still one of our smallest raccoons. We also caught several Virginia opossums, which we quickly released. There were many mosquitoes in some areas of the park, but we were lucky enough to escape summer storms.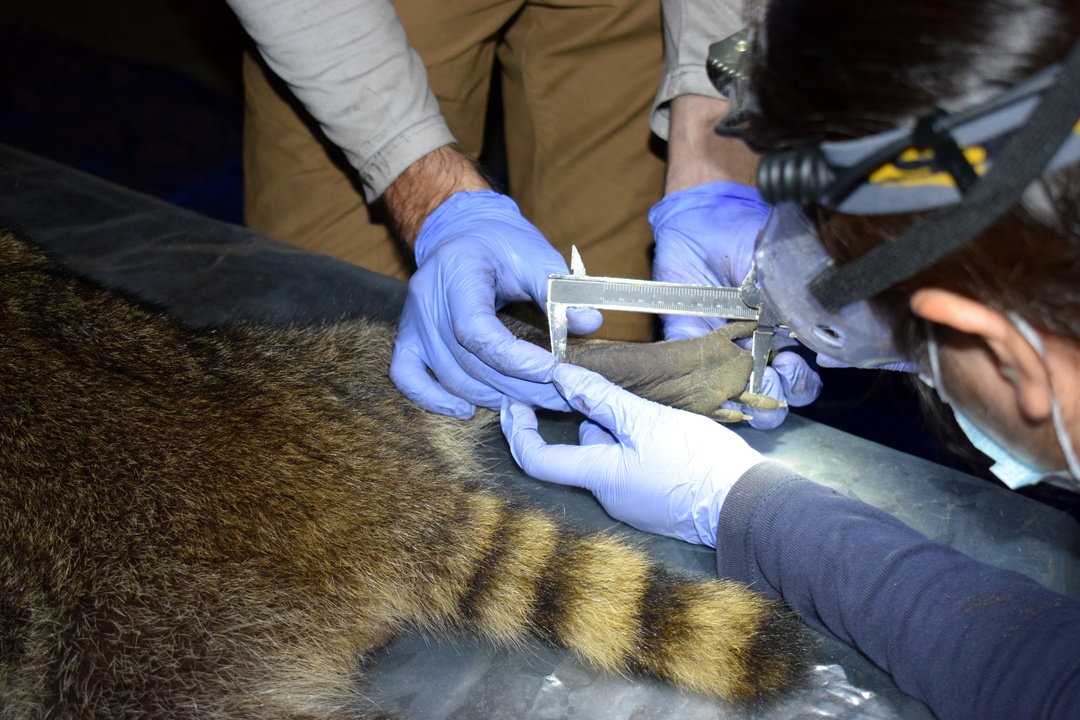 We fitted two new GPS from collars from Telemetry Solutions to raccoons Gonta and Popeye. Both are males, in contrast to last season when we only put collars on females. One raccoon, Gonta, is now exploring the neighborhoods near the park. We are planning to use the customizability of our GPS software to keep up with predicted shifts in raccoon activity patterns as the seasons change.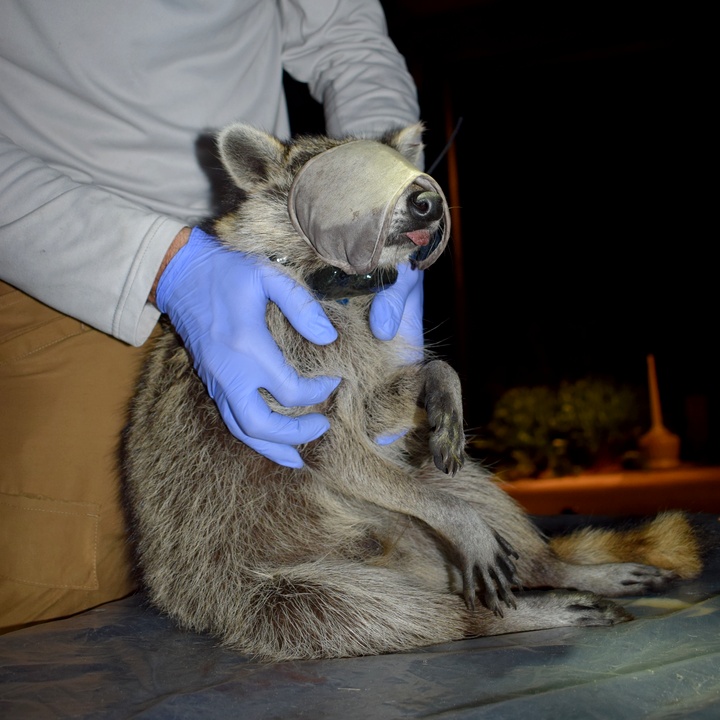 All raccoons were released back into the park after handling. Maybe in October we will find some familiar faces!
This time, we were lucky to welcome Caela, an amazing volunteer from the South Florida Wildlife Center. Caela helped us handle raccoons, while bringing both enthusiasm and good vibes to our team!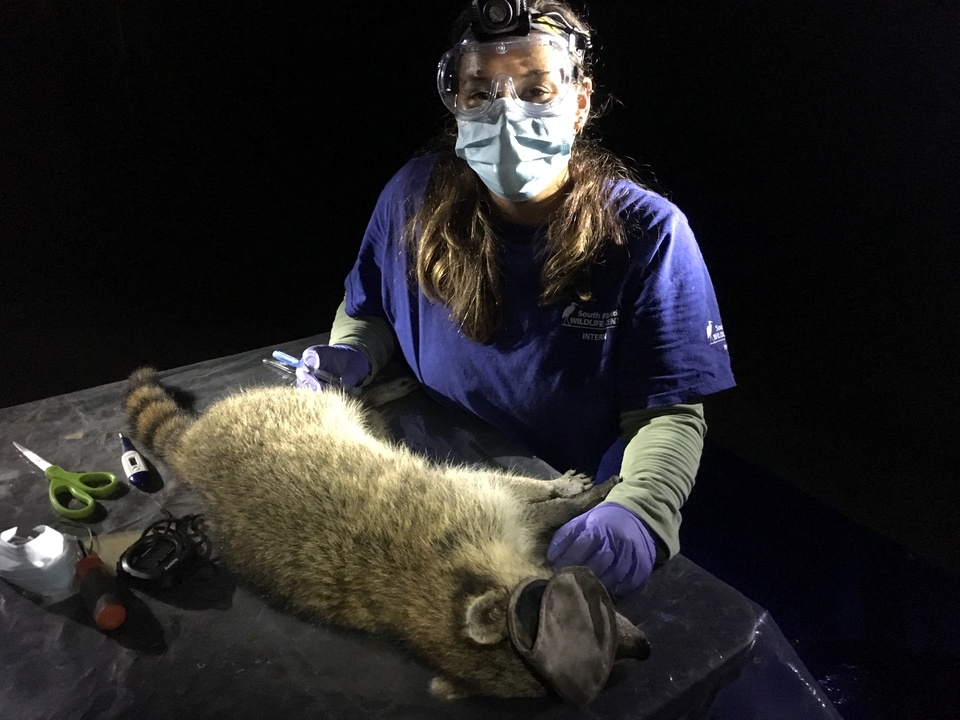 PS: To our very surprise, we were also the first ones to observe a Burmese python in Tree Tops Park. As a matter of fact, one of a few records in Davie and around of this highly invasive reptile, which causes so much trouble on wildlife in South Florida.