Monitoring raccoons with GPS collars is fun, but also challenging! Sometimes it is difficult to get a signal from the GPS collar to our base station to download data. This was the case with Arya the raccoon, who we had not gotten a download from since June 1st. From the radio signal, we could tell the general area of the park she was in, but we could not get close enough to download our GPS data. On July 10th, we set out again with the radio antenna and base station in hopes of finally getting our data.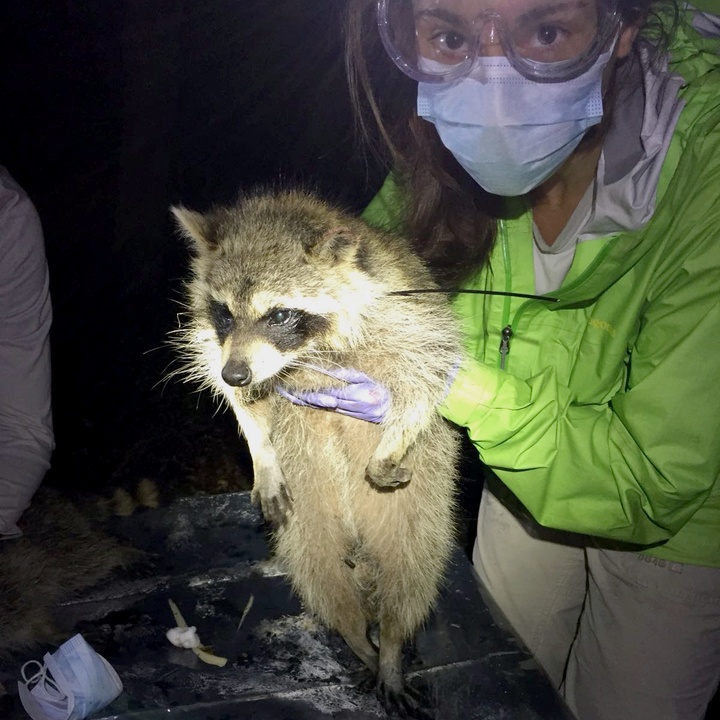 Meet TTP-010, a.k.a. Arya, after Simona finished setting up her GPS collar.
This area of the park has particularly dense vegetation which can interfere with signals to and from the collar. We followed the radio signal, and ended up circling to back where we started. It was also difficult to get a clear and consistent radio signal… An increase in height can lead to a better signal, so one of us climbed a fallen tree to gain elevation, still no luck.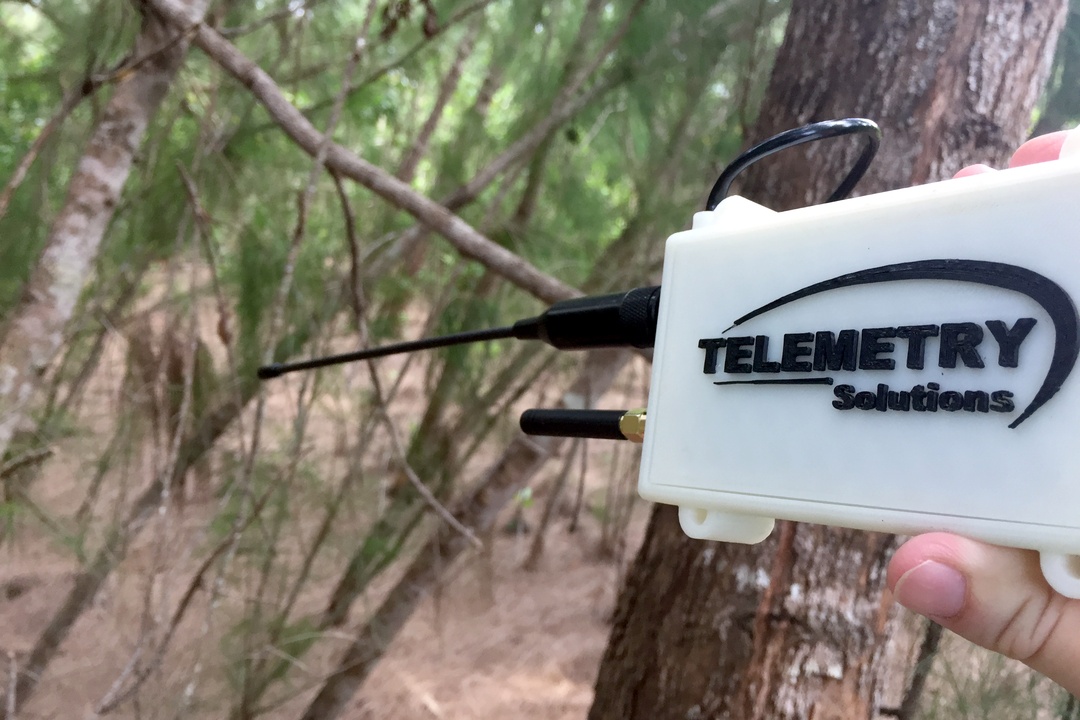 The base station used to connect to our GPS collars in the field.
We headed back to the last location where the radio signal was strong. But this time, one of us happened to be looking down and saw a collar right there on the ground! We had been assuming the collar was still on the animal, as the collar was not programmed to drop off until August 4th. We discovered later on that the GPS's internal clock had been somehow reset to 2047 causing it to drop. The radio antenna was missing from the collar as well, which would explain why it had been difficult to get a clear signal from a distance. Now we have retrieved two of our three GPS collars!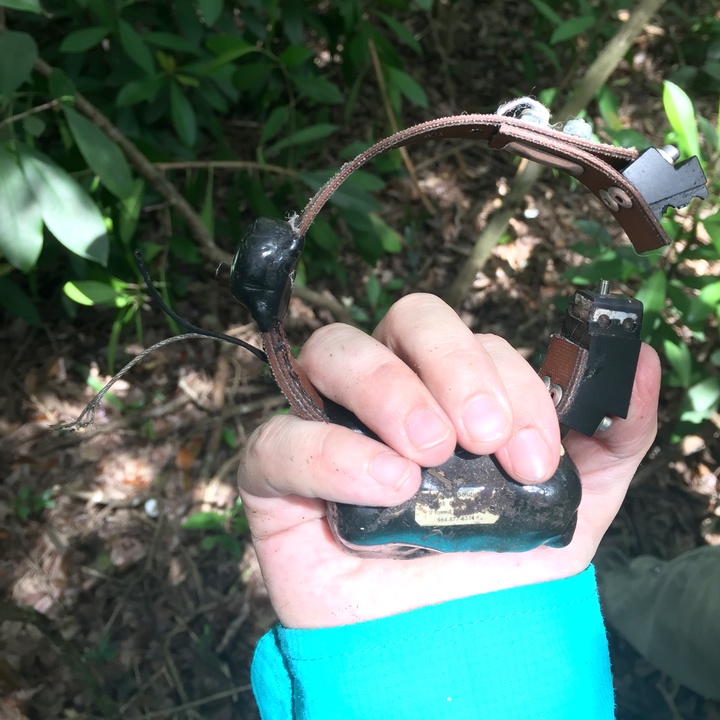 Victory! We found GPS Collar CJ12.