We will be starting our fourth raccoon field session in a few short weeks! We plan to trap raccoons from the nights of 14 till 18 October in Tree Tops Park. Would you like to volunteer and get valuable experience with wildlife? Anyone with a current rabies vaccine (within two years) or titer check and tetanus vaccine (within ten years) is welcome to join for one or several nights. We require proof of this and a week of advance notice so that we are able to add you to our IACUC protocol.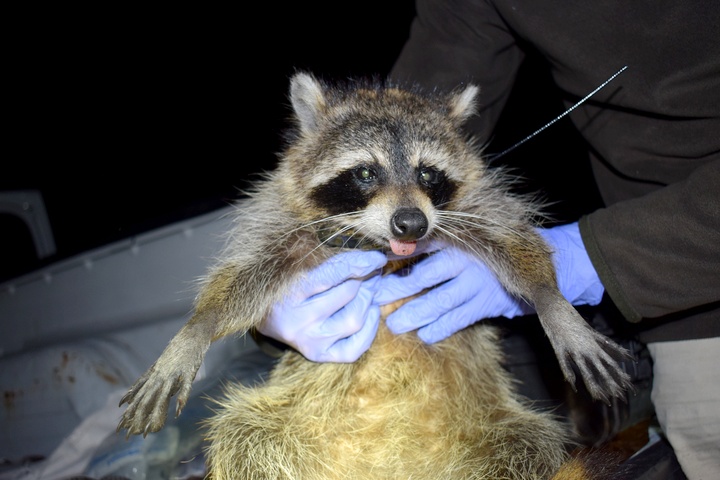 Sleepy Hollow (female TTP-04) with a new GPS collar
This is complete night work: We will arrive at the park around 7PM and plan to have all raccoons recovering by 4–6AM. You are welcome to join for all of or part of the nights if you'd like. If you are interested, contact us! In the meantime, check out our website!