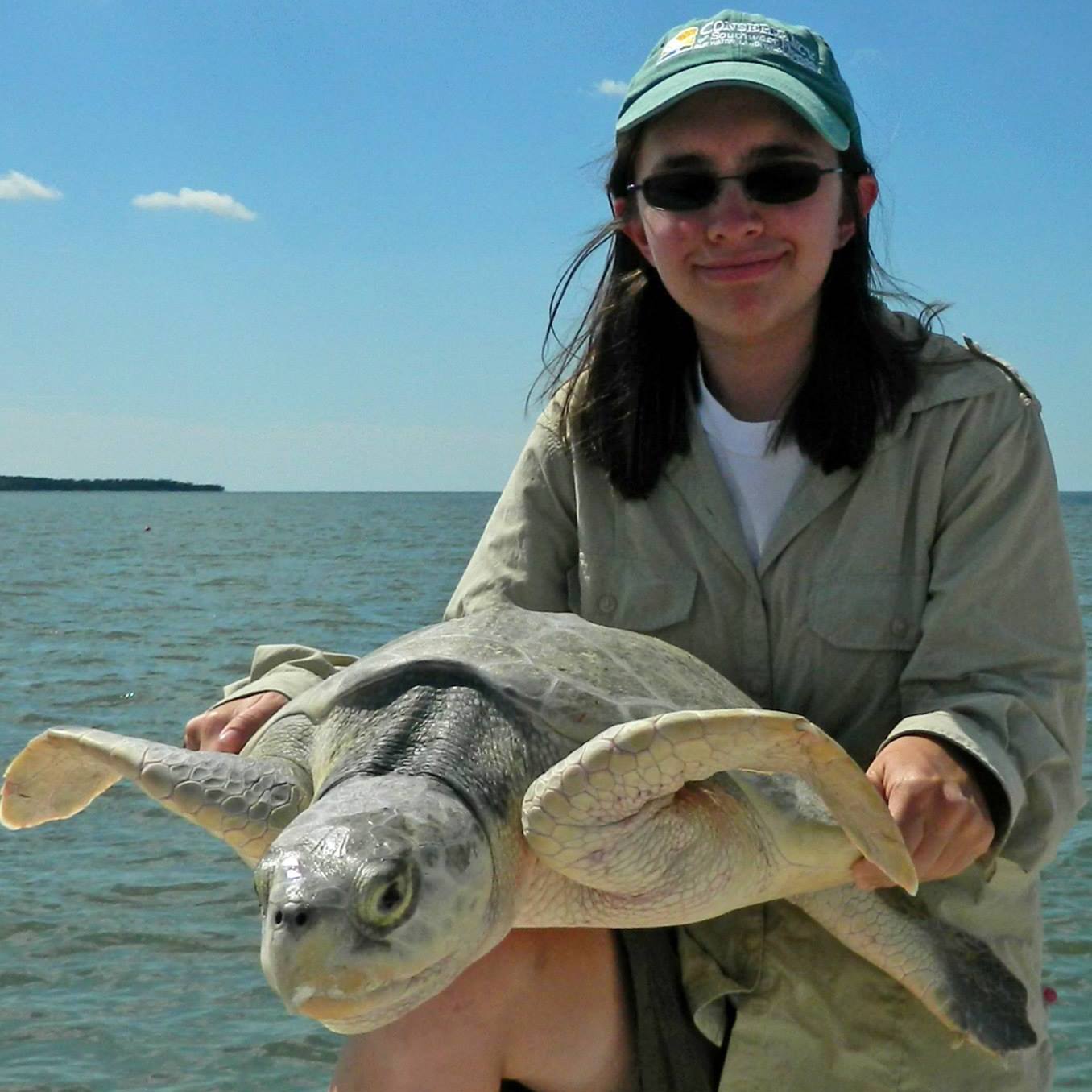 I graduated from the University of Tennessee, Knoxville in 2014 with a Bachelor of Science in Wildlife and Fisheries Management. In May of 2014 I studied wildlife in the Chiquibul Rainforest in Belize, including jaguars, tapirs, bats, tree frogs, snakes, macaws, and rodents. I worked in the rainforest, pine savanna, and cave ecosystems.
My first post-graduation wildlife internship was in Naples, Florida in 2105 studying sea turtles. I patrolled Keewaydin Island at night for nesting mothers. Turtles were PIT and flipper tagged, carapace measurements were taken, and eventually nests were caged to prevent depredation by raccoons. The summer was particularly exciting because we broke the previous record for the highest number of loggerhead nests, green turtle nests, and the county's first ever recorded leatherback sea turtle nest!
The next year I worked with sea turtles again in Port St. Joe, again marking and protecting nests.
In September of 2017 I began the raccoon monitoring project in Tree Tops Park in Broward County, Florida. This study aimed at understanding raccoon population dynamics in South Florida and how urbanization affects them. So far no studies like this on raccoons have been done in this area. We used PIT Tags and GPS collars to track individual raccoons and their home ranges. From each raccoon we collected genetic and parasite samples.
We compared our results to past studies to see how raccoon ranges vary North to South. Home ranges were smaller in the South, correlating to a smaller body size. Other factors influenced this as well, including amount of urbanization in habitats and sex.
Understanding raccoons ranges and habitat use is important for many reasons. Raccoons carry many diseases of significance to humans, most notoriously rabies, and including viruses and bacteria, parasites, and specifically the raccoon roundworm. Knowing where raccoons are most likely to be makes it more efficient to disperse vaccinations and mitigate other health concerns. Raccoons are also a major predator of nesting birds and turtles. Understanding raccoon ranges will help to manage populations around important nesting sites.
The Miami metropolitan area is one of the most populous areas in the United States and it borders one of the largest natural areas in the United States, Everglades National Park. This creates a unique setting where a very high human population density neighbors an enormous natural area. We also aim to eventually see how populations in the Everglades compare to populations in the city.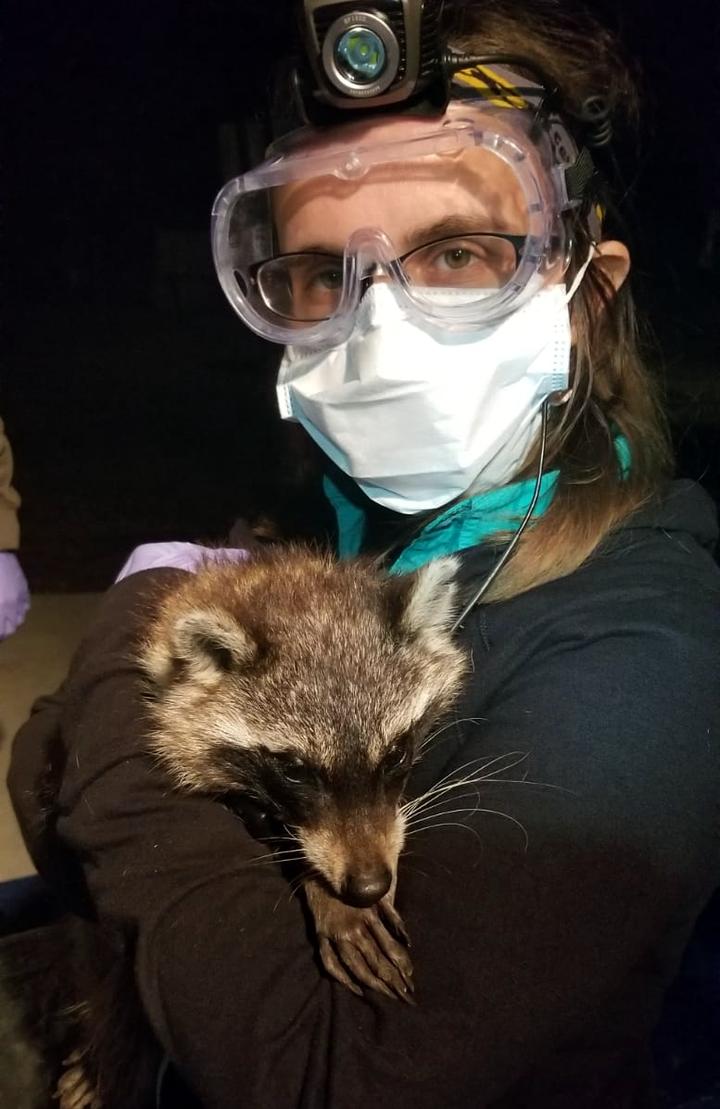 Caitlin during the January 2019 raccoon field session
In January 2021, I have started my Masters of Science in Environmental Studies at the University of Tennessee, Chattanooga. My thesis is on beekeeper practices and diseases in Chattanooga, under the supervision of Dr DeAnna Beasley.