Movement Ecology is a field of research that investigates how, why, when and where organisms move. A seminal paper from Nathan et al. in 2008 proposed a conceptual framework to unify the studies of organisms' movement and facilitate the understanding of movement processes. That article was part of a special feature of PNAS about Movement Ecology. An article from Holyoak et al. from that same feature reviewed the literature on movement research for different taxa and concluded that most studies simply measured and described movement, without focusing on understanding motion and navigation processes and their links to the organisms' internal states.
Ten years after that special feature, we reviewed the movement ecology papers published during the last decade using a text mining approach. We aimed at identifying trends and gaps in the field: Are we now studying the processes underlying movement? Are we tracking some organisms more than others? What tools (tracking devices, software, analytic methods) are we using more? What changes are we experiencing in time and what consequences might that have?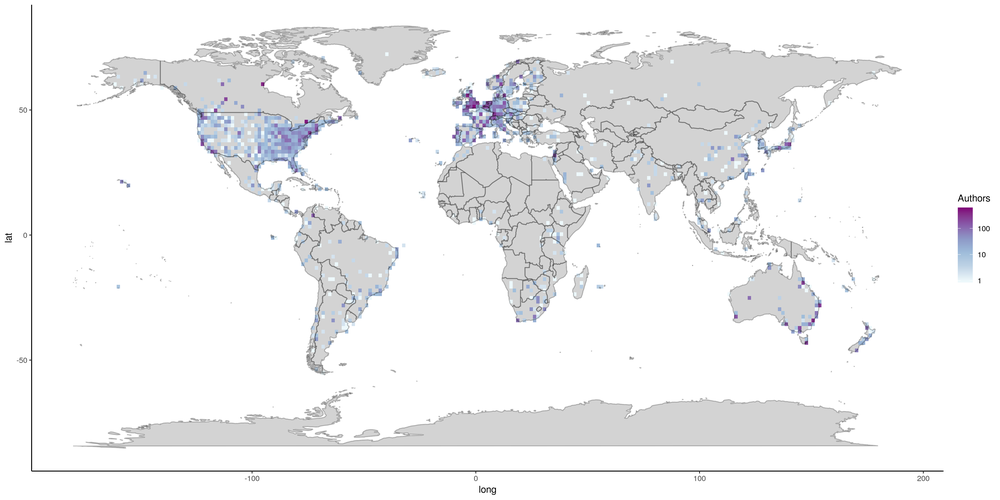 The survey
For this review, we would like to get the perspectives of movement ecologists about the field and how it is evolving. We will then compare them to what we found through the analysis of the literature.
If you work in Movement Ecology, please help us and participate in the survey. It's completely anonymous and will only take 10-15 minutes to complete!
Click here for the survey.