A week from Saturday (November 3rd, 2018) we will be hosting the first of many in our BioBlitzes in Broward County series. The BioBlitzes of Broward County are a collaboration between UF/IFAS Extension Education Broward County, UF/IFAS Fort Lauderdale Research and Education Center, Broward County Parks and Recreation.
Who: UF IFAS, Broward County, UFLREC, AND YOU!
What: Attempt to count all species in the park and log it in iNaturalist
When: November 3rd, 2018 (7:30AM–7:30PM)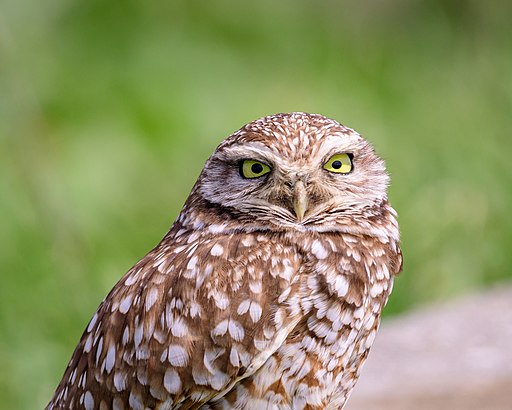 Burrowing Owls are one of the many interesting species we can find throughout the park. Photo credit: Becky Matsubara (CC)
We will attempt to catalog as many species of plants and animals in Tree Tops Park within 12 hours (7:30AM–7:30PM). This is a unique opportunity for the public to come and learn about biodiversity of South Florida from local experts! Throughout the day we will have teams running through the park focusing on various taxa (birds, reptiles, butterflies, etc). Teams will be lead by experts from the University of Florida IFAS Extensions Center and The Florida Master Naturalists/Gardeners. We will be logging all of our species sightings in iNaturalist.org, allowing everyone to contribute to global biodiversity studies across the world!
The time slots for the day are as follows:
7:30AM–9:30AM Focus on birds
8:30AM–10:30AM Focus on reptiles
10:30AM-12:30PM Mapping
2PM–4PM Focus on butterflies
4PM–6PM Focus on insects
5:30PM–7:30PM Focus on birds
5:30PM–7:30PM Focus on reptiles
So please come out enjoy nature with us and help contribute to science! You can still sign up for time slots on our Eventbrite page.
Why Tree Tops Park?
Tree Tops Park is a 243 acre park that contains 23 acres of restored wetland and miles of hiking and horse trails. It is particularly unique because its one of the largest green spaces among the large urban sprawl in South Florida. Being in South Florida it also unsurprisingly contains an eclectic mix of native and invasive species that represents a curious ecological story to study. It has a health amount of habitat types including sub-tropical forest, riparian strips, emergent wetland, woodland edge, and open grass. There really could be any number of surprises hiding in this urban oasis.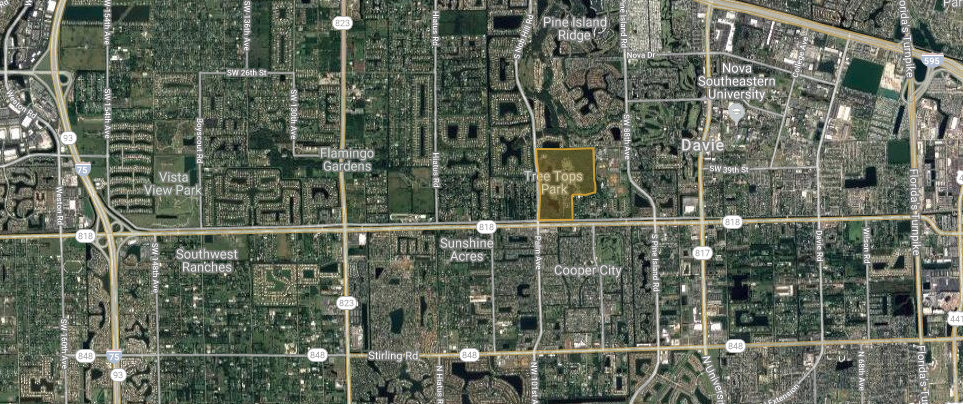 Tree Tops Park mixed among the South Florida landscape of neighborhoods, golf courses, and man-made ponds. Photo credit Google Imagery 2018.
If you are looking for more information, you can check out our introductory post on BioBlitz and the iNaturalist page for the BioBlitz in Tree Tops.
Matt