Often we do not see the raccoons themselves, but we see their tracks! Here are some of our top raccoon tracks. Raccoon tracks resemble small human hand prints with five long, slender toes and distinct palms. Sometimes the tips of claws are visible. A complete hind foot will have a long heel.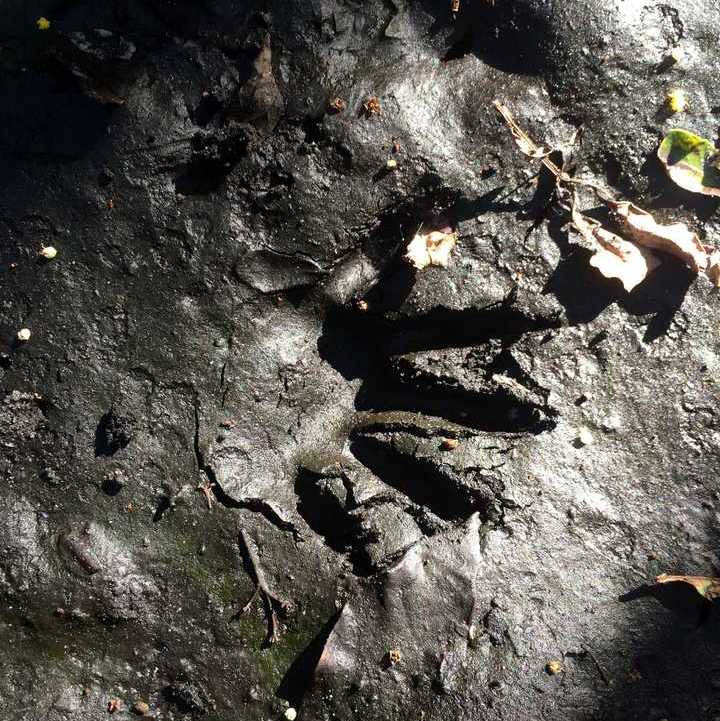 Raccoon tracks in the mud at Tree Tops Park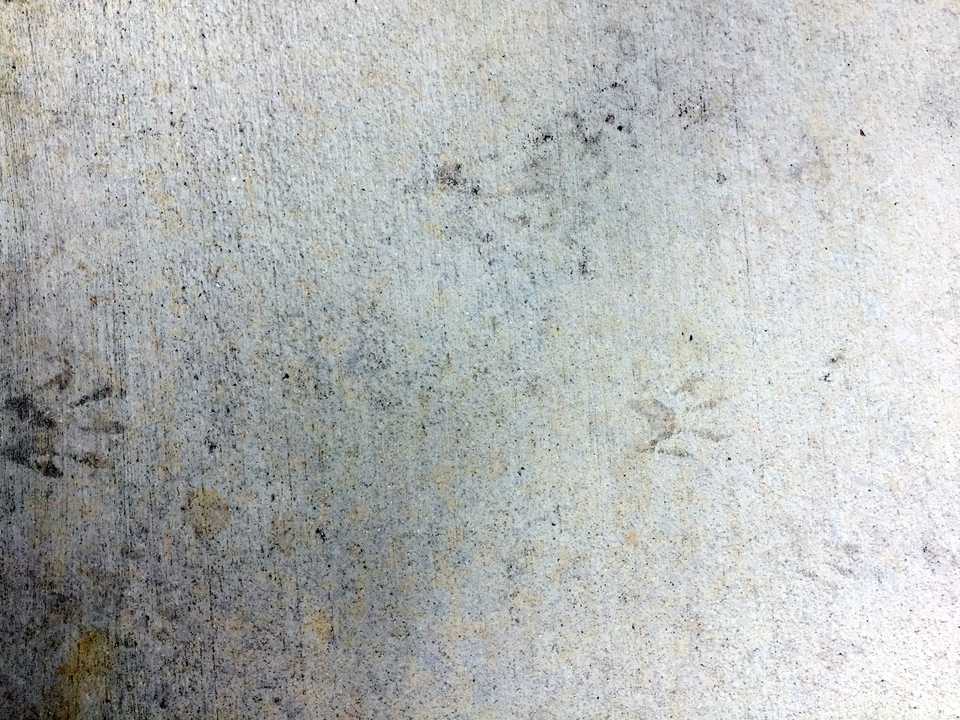 Raccoons have been checking out our dining pavilion, perhaps looking for scraps.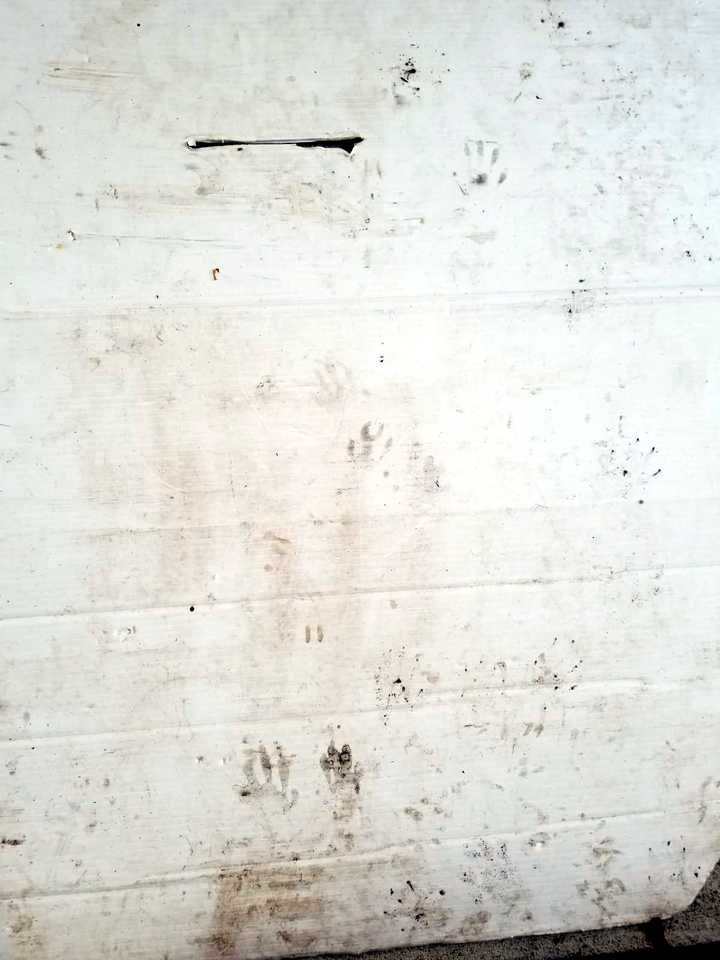 After we cleaned our equipment and laid it out to dry the raccoons paid us a visit!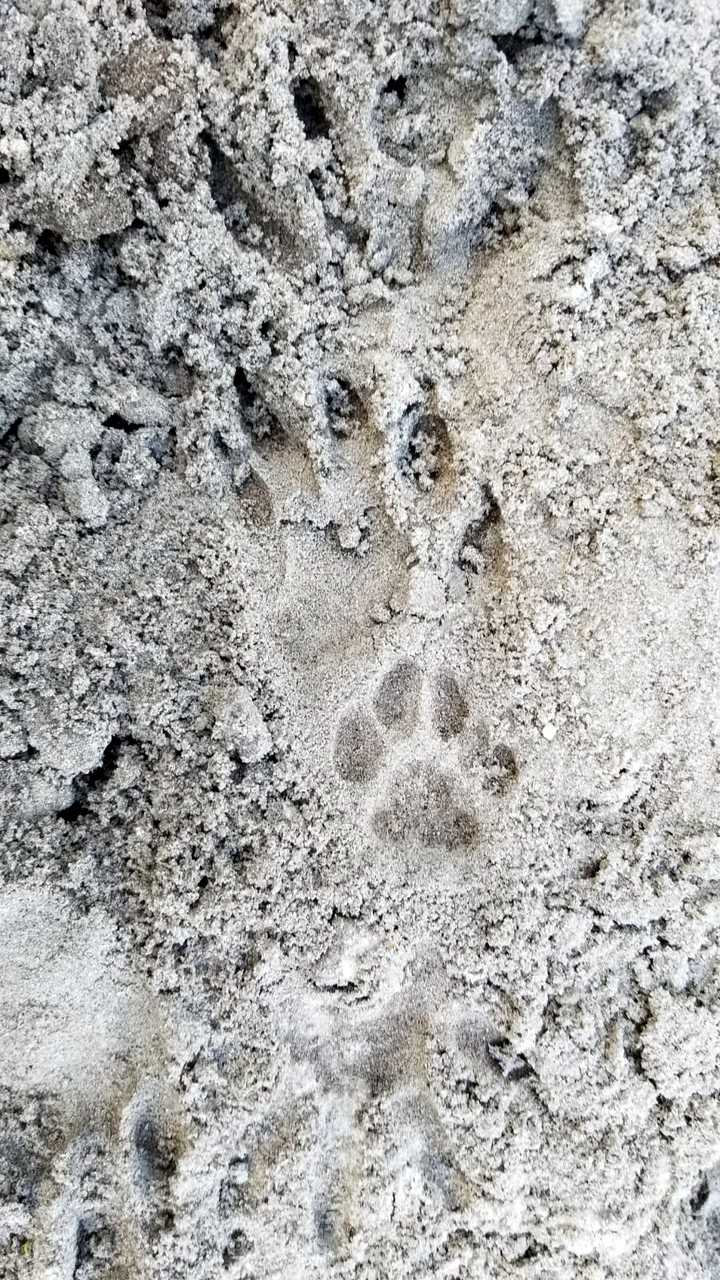 Raccoon and cat tracks overlaping at Tree Tops Park. These tracks show the raccoon's claws.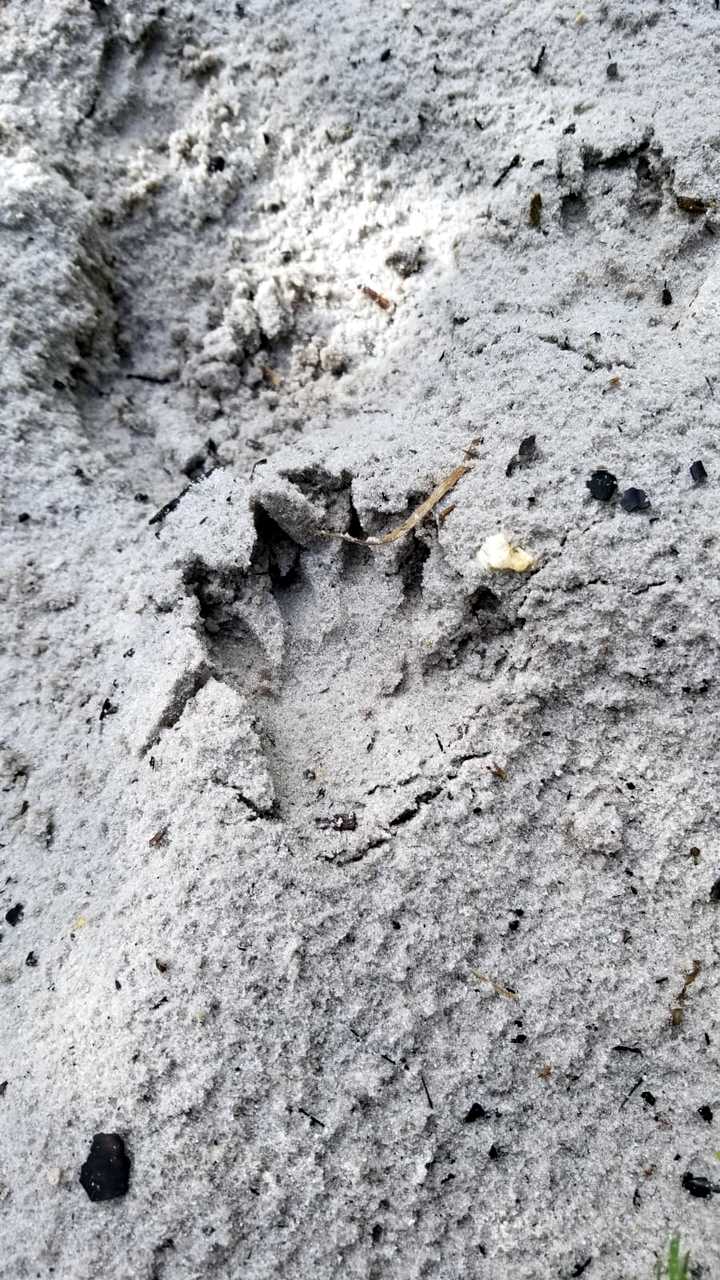 The raccoons frequently use footpaths and horse trails at the park after hours.
And if you wonder, raccoons don't have opposable thumbs!