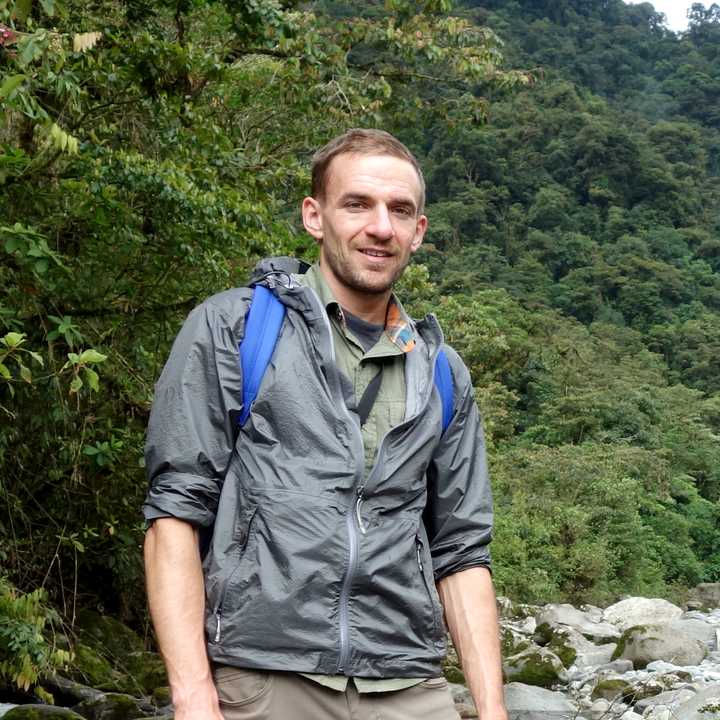 David Bucklin was the Biological Scientist in the lab from 2015 to 2017, where his main duties included managing the lab's movement databases, building tools to assist in movement data management and analysis, and assisting lab students and interns with ongoing projects. He also helped develop database and visualization tools for a project with USGS researchers involving tracking of sea turtles in southern Florida, and was a principal instructor in the week-long workshop Next Generation Data Management in Movement Ecology.
David received his master's in Geography from Oregon State University, completing a project involving analysis of land cover change in and around a National Park in Bolivia using remote sensing. He is interested in a spatial and landscape ecology, human-environment interactions, biogeography, and biodiversity conservation, along with building data management and GIS tools to assist in these fields.
Beginning in 2017, David began work as a spatial ecologist for the Virginia Natural Heritage Program, in the Department of Conservation and Recreation in Richmond, VA. He is involved in the program's Species Distribution Modeling (SDM) projects for rare, threatened and endangered species, and also assists in development of a suite of spatial models used in conservation, land use, and recreation planning in the Commonwealth.